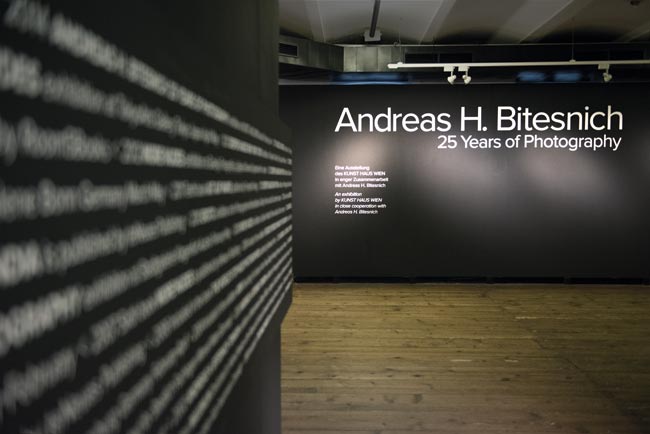 My latest exhibition '25 years of photography' opened last week at Vienna's Kunst Haus. The timing was significant, as it is exactly 10 years since my first exhibition there, and it coincided with my 50th birthday. Producing this second exhibition was an exciting project. The Kunst Haus Wien is a vast exhibition space, on two huge floors, but it was still a challenge editing 25 years of imagery, together with curator Andreas Hirsch.
The response on the two opening nights was overwhelming, and made all the hard work worthwhile. Many thanks to everyone who helped make this exhibition such a rewarding experience.
You can see pictures from the opening nights HERE.
The exhibition runs through until 9th June 2014.
ANDREAS H. BITESNICH – 25 YEARS OF PHOTOGRAPHY
Kunst Haus Wien
Untere Weissgerberstrasse 13
1030 Vienna
Austria

http://www.kunsthauswien.com/en/exhibitions/current
The specially-printed deluxe catalogue 'SO FAR ANDREAS H. BITESNICH – 25 YEARS OF PHOTOGRAPHY' is available to buy only at the Kunst Haus Wien shop.