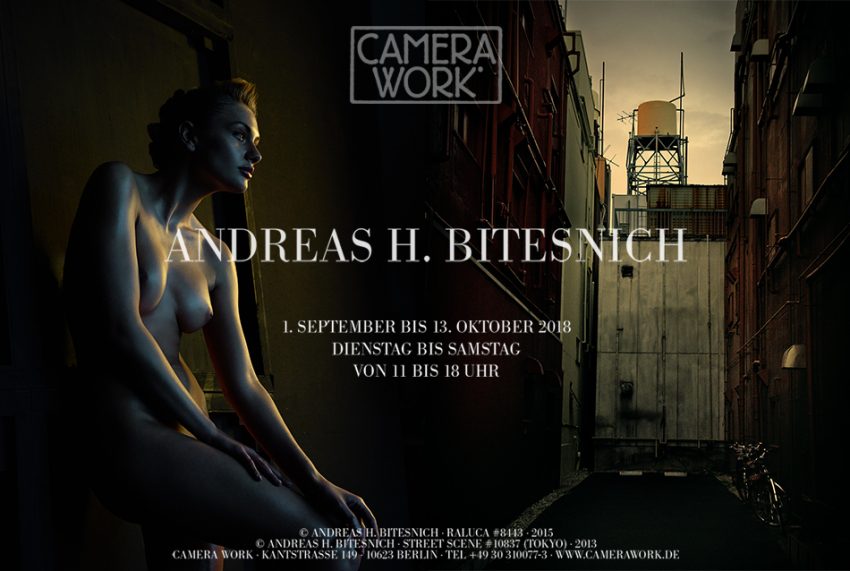 Pleased to announce my upcoming exhibition ANDREAS H. BITESNICH at Camera Work Gallery Berlin.
This exhibition will showcase new works from my latest book MOMENTUM, together with a selection of my "Classics".
My new book MOMENTUM will be available to purchase at the gallery.
CAMERA WORK
Kantstrasse 149
10623 Berlin
Germany
1st September – 13th October 2018
Opening times: Tuesday – Saturday 11am – 6pm.
Gallery website:  camerawork.de