My brand new tutorial DVD 'The Art of Nude Photography' has arrived and will ship from today on!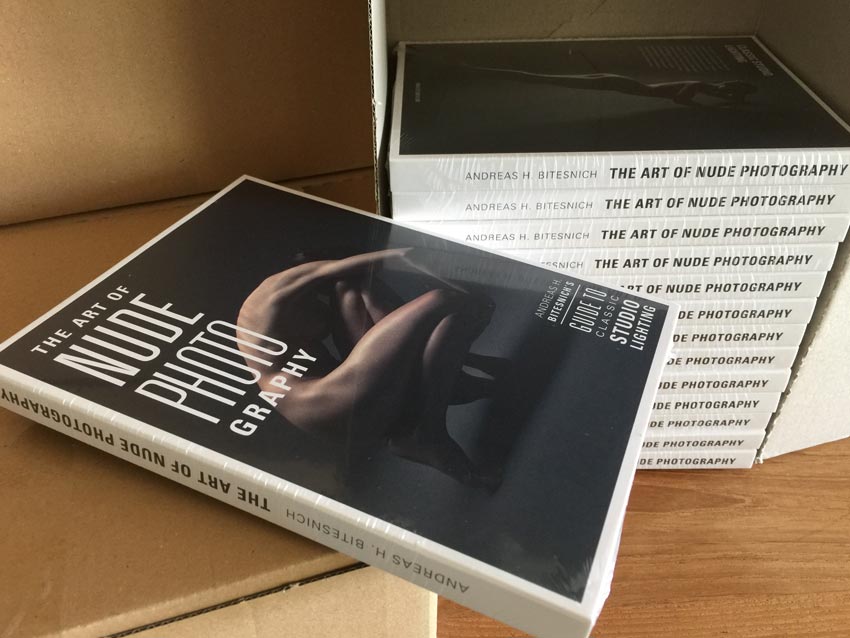 STUDIO LIGHTING TUTORIAL DVD SET – NOW SHIPPING!
14 months in the making, the Andreas H. Bitesnich Guide to Classic Studio Lighting is now available to pre-order! Designed for photographers of all levels, this deluxe DVD set explores many of my most effective techniques for lighting the human form. Beautifully-filmed on several locations, each tutorial episode features a different model, and comes complete with a visual and audio guide detailing every aspect of a professional photo shoot. This deluxe boxed set comes with a DVD for regular player use, plus a bonus DVD for computer use containing each episode in Full HD.
DVD SET CONTAINS:
»  9 beautifully-filmed shoots with professional female and male models
»  In-depth visual and audio guide
»  3-D animation recap
»  Step-by-step guide to basic digital raw conversion
»  Designed for photographers of all levels
»  Bonus DVD for computer use with downloadable films in full HD, plus final images from each shoot with camera-setting information.
»  Available in PAL and NTSC
More information here: www.artnudeworkshop.com
The DVD is now available to pre-order HERE (until June 13th 2016) at a special introductory price!